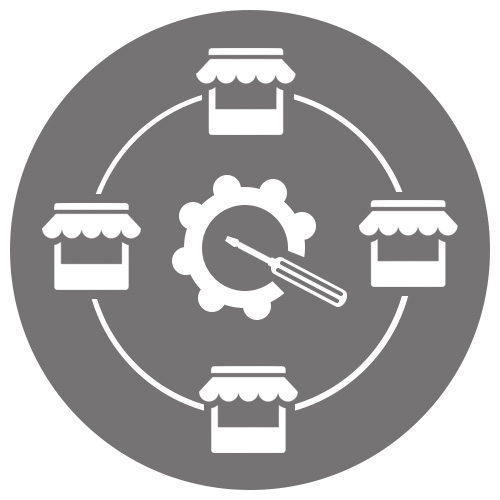 PAX Airport Shopping GmbH operates a chain of nine stores with different assortment at the Frankfurt International Airport in Germany. We make sure that all passengers can easily walk through the airport to enjoy tax-free¹ shopping and last minute purchase before departure or after arrival.
PAX values shopping experience. This is one of our fundamental ideas to open up nine sales points as an ecosystem within one open space. As much as the Internet nowadays is needed, the inter-connectedness of shopping, we believe, should also be offered to facilitate a more convenient and smooth shopping experience. With this belief in mind we introduce the "InterStore" concept to you, our customers, which allows you to gain the benefits as follows:
1) Exchange Service: you can exchange the product at one of our stores that is closest to you instead to go back to the exact store you did the purchase.
2) Order & Pickup: you can order a product at one of our stores and pick it up from another store of ours that is closer to your departure gate.
3) Professionals Call-in: you can request a professional shopping assistant from another store of ours to the store where you are.
4) Receipt Recognition: you can refer to the receipt information at any PAX stores for further customer enquiries.
5) Collective tax¹ refund: you can do the tax refund altogether at one of our stores where you did the last purchase.
PAX "InterStore" aims to make products, knowledge and service flow within PAX nine-store ecosystem so that our customers can experience the shopping to the best.
¹) only NON-EU-residents